Facial Specialist & Makeup Artistry
By offering several programs, Chic Image Academy gives you the tools to gain an advantage through specialized training. Learn more about your options below, and feel free to reach out with any questions.
Chic Image Academy requires all tuition and fees to be paid in cash or credit card via Stripe online.
Academy Catalog available upon request.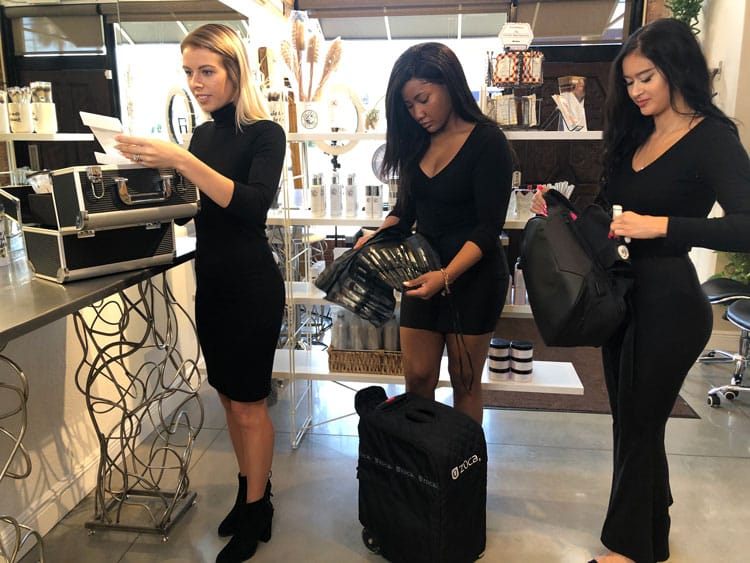 The Program Objective is to prepare the student to take the necessary exam for licensing as a Facial Specialist and be Certified by Chic Image Academy in various makeup techniques . Students will be taught the basic principles of Facial Specialty and makeup with professional standards that will prepare them to successfully complete the requirements for graduation from Chic Image Academy.  Included in this program are 260 clock hours of Facial Specialty Training. The student must pass the final exam in order to apply for licensing by the Florida Board of Cosmetology and the Department of Business and Professional Regulation as a Facial Specialist. The student will also be trained in various makeup techniques and products and be certified by Chic Image Academy in Beauty, airbrush makeup , bridal makeup, special FX makeup and editorial makeup applications. Students will understand the science behind skincare while also understanding bone structure, color theory, tool selection and product knowledge.
The Makeup Artistry and Facial Specialty program is designed to train the student in both theory and practical settings in such areas as career ready practices, safe and efficient work practices, performing facials and hair removal, applying make-up, and the proper procedure and application of chemicals.
Credential Issued: Diploma
Minimum Satisfactory Academic Progress Requirement: 75%
Minimum Attendance Requirement: 100%
Hours
Full time 40hrs/week
Part Time 20hrs/week
Accelerated 56hrs/week
Months to Completion
Full Time 3 months
Part time 6 months
Accelerated: 2.14 month
Weeks to Completion
Full Time 13 weeks
Part Time 26 weeks
Accelerated: 9.29 weeks
Program Length
Clock Hours: 520
Total Clock Hours
Theory Hours: 385
Lab Hours: 135
Total Hours: 520
Program Costs
Tuition: 6975.00
Registration Fees 100.00
Application for Admission 50.00
Books & Supplies: 300.00

Other Costs: 400.00
Total Program Cost: 7825.00
Promotional price: $6825.00
AN ACCELERATED PROGRAM IS ONLY ALLOWED BY SPECIAL ACCEPTANCE BY THE DIRECTOR OF THE ACADEMY.
The accelerated program requires that the student attend 56 hrs per week.
The student will be required to submit a written request for acceptance into the accelerated programs and demonstrate a thorough understanding of the demand of such a tough schedule and understand that they must complete ALL work and clock hours in order to graduate. The accelerated programs are available in English and Spanish.
ANY STUDENT MAY APPLY FOR THE ACCELERATED PROGRAM.
THERE ARE NO ADDITIONAL FEES FOR ACCELERATED PROGRAMS OPTION
Students may enroll in the ENGLISH OR SPANISH program.  all programs will be available for full time, part time, day or evening classes.
The student will have the choice to receive instruction and textbooks in Spanish or English